Meetings and Social Events
Bienville House is right at the heart of the French Quarter and is perfectly suited for hosting your important group or business meetings, including board meetings and small company retreats, as well as social events and wedding receptions for up to 100 persons.
Memories made here will last forever, whether on vacation or for a special occasion.
Our Board Room, set for twelve, highlights the Bienville House's historic roots, with its exposed brick dating back to the 1800's. Our Executive Board Room is fully-equipped for your meeting, with WiFi high-speed Internet access.
For your larger meetings, our Vieux Carre Room offers 1,318 square feet of versatile and state-of-the-art meeting space that can be easily divided to accommodate two breakout rooms or a grand reception room.
Plan your next meeting at our charming French Quarter facilities in the heart of New Orleans that offer outstanding service and high-quality amenities for a memorable and productive event.
Vieux Carre A & B:
Classroom – 35 people
Theatre – 40 people
Banquet – 60 people
Reception – 75 to 100 people
*Please see Vieux Carre Salon Floor Plan PDF
Vieux Carre Salon
Vieux Carre A: 665 sf
Vieux Carre B: 653 sf
Conference Equipment:
Full Audio and Visual Facilities Available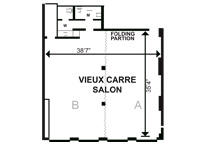 Executive Board Room
Executive Board Room with permanent table which seats 12 people.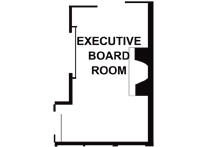 The Bienville House is the only French Quarter hotel that has no motor coach restrictions.
For most citywide conventions, we are convenient to the Convention Center Shuttle service. Your motor coach can pick up and drop off unlimited. We are the perfect fit for Tour and Travel Groups. The Bienville House is also a member of the National Tour Association and American Bus Association.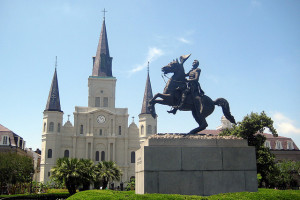 While our meeting space will delight you, our location will delight your attendees. The closest hotel to the Ernest N. Morial Convention Center, the Bienville House is also conveniently located to many New Orleans area attractions. We are only a few blocks from Bourbon Street, Jax Brewery, Jackson Square, Mississippi Riverfront, House of Blues French Quarter, Harrah's Casino, and the Canal Street and St. Charles Avenue Streetcar lines.
The Bienville House French Quarter hotel is a proud member of the Gulf States Chapter of Meeting Professionals International, the American Bus Association, and the National Tour Association.