Heading to the Big Easy to celebrate 4th of July in New Orleans? Excellent choice. Known as one of the best places to celebrate Independence Day, you won't regret your decision to head to NOLA. Want to know what festivities will be taking place over the long 4th of July weekend in New Orleans? Read on for the best ways to spend your holiday: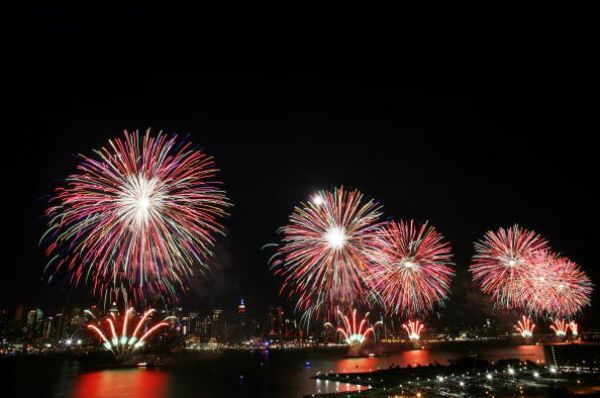 Essence Fest
A four-day musical fest taking place at the Mercedez-Benz Superdome, Essence Fest serves as the nation's premiere showcase for African American musical talent. This year's lineup features the likes of Prince, Mary J. Blige, Jill Scott, Erykah Badu, Lionel Richie and many more. 2014 marks the 20th anniversary of the festival, which takes place July 3-6. Essence Fest also features world-renowned speakers on the topic of empowerment and the African American experience.  The festival annually brings in ten of thousands of visitors to New Orleans, making it an unforgettable way to spend your 4th of July weekend in New Orleans!
Go Fourth on the River
Want a front-row seat to an awe-inspiring fireworks display? How about one that takes place over the majestic Mississippi River? Then join us for Go Fourth on the River, a 4th of July fireworks show that usually lasts 15-20 minutes, taking place Friday, July 4th, at 9:00pm. Finding a spot to watch isn't hard. In fact, you can view the show from either side of the river, either from Woldenberg Park on the French Quarter side, or from the levee in Algiers Point.
No matter what you decide, you'll never run out of things to do in the Crescent City itself, making NOLA the perfect destination for a unique summer trip. Interested in booking a trip? Check out our availability the rest of the summer.