Looking to plan a trip this summer, but still narrowing down your options? While many like to visit New Orleans during the winter months, when other areas of the country are colder, don't miss out on the magic that comes with plenty of summer events in New Orleans. No city has a more unique and exciting array of summer fun to offer than New Orleans.
On top of all these wonderful events, you'll experience the incredible culture of a city that is unparalleled. Need more incentive to visit us this summer? Bienville House is offering a special summer rate of 20% off our best rates. Book your trip with this special offer now!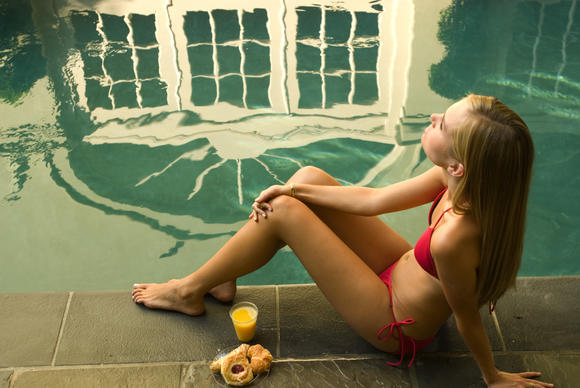 See below for a month by month look at some of the best events and festivals that take place in the Big Easy this summer. You don't want to miss out!
MAY 2014
May 31 – New Orleans Oyster Festival
JUNE 2014
June 1- New Orleans Oyster Festival
June 8-9 – French Market Creole Tomato Festival
June 14-15 – Louisiana Cajun Zydeco Festival
June 19-22 – FestiGals (taking place at the Hotel Monteleone)
JULY 2014
July 4 – Independence Day French Quarter Fireworks
July 3-6 – Essence Music Festival
July 11-14 – Bastille Day Fete
July 12 – San Fermin en Nueva Orleans
July 17-21 – Tales of the Cocktail (taking place at Hotel Monteleone)
July 31 – Satchmo SummerFest
AUGUST 2014
August 1 – 3 – Satchmo SummerFest
August 1-31 – COOLinary New Orleans (taking place at Criollo Restaurant)
August 2 – Whitney White Linen Night
August 9 – Red Dress Run
August 9 – Dirty Linen Night
August 27 – September 1 – Southern Decadence
Bienville House is a great home-base for enjoying all of the summer events in New Orleans. Our French Quarter location is the perfect place to start your summer fun in the Big Easy!